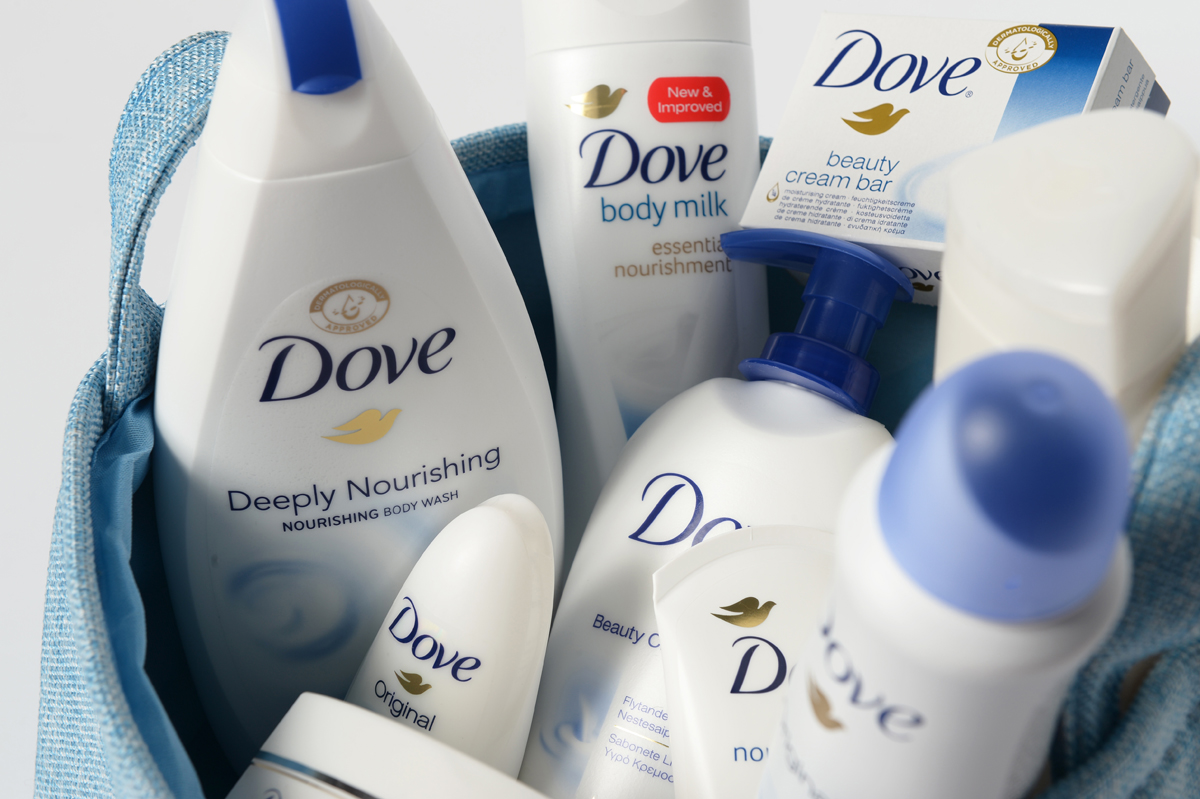 Τι να πω, τι να πρωτοπώ γι' αυτόν τον Dove διαγωνισμό… Θα αρχίσω με την Amalia, η οποία μου έγραψε «Νομίζω Τζούλια, μετά και απ' αυτό το δώρο, όπου τελικά βρίσκεσαι, τα bb girls σκέφτεσαι…» Θα συνεχίσω λέγοντάς σας- σας ορκίζομαι-  ήθελα και εγώ να λάβω μέρος σε αυτόν τον διαγωνισμό… υπάρχει εξάλλου κάποια ή και κάποιος, που να μη  θέλει όλη τη σειρά Dove, στο μπάνιο του; (δεν το έκανα όμως… ντροπή…)
Θα τελειώσω λέγοντάς σας, ότι από τα στατιστικά του site, ήταν ένας διαγωνισμός στον οποίο έλαβαν μέρος και πάρα πολλοί άντρες… (λογικό … τα Dove εκτός από Universal, είναι και Unisex.. και τώρα που το σκέφτομαι και Unilever…) Kαι, in other words, trustworthy…
Όπως γυρνάει όμως ο "τροχός της τύχης", έτσι γυρνάει και το προγραμματάκι των bb διαγωνισμών και αυτή την φορά, έδειξε απ' ότι είδα και έναν άντρα νικητή και κάποιο site…
Πράγματι, σε κάποιους θα χτυπήσει λοιπόν το κουδούνι και θα σας περιμένει όλη η σειρά (10 προϊόντα!!) Dove. To τι, θα τα κάνετε, (γιατί μπορεί να θέλετε να δώσετε και κάποιο δωράκι, ε, 10 προϊόντα είναι αυτά… σας θέλω γαλαντόμες, bb girls…) εσείς μόνο ξέρετε…
Όσο για τον άντρα που κέρδισε (και ελπίζω να είναι bb boy και να μην κέρδισε τυχαία…) σκέφτομαι από τώρα, τι χαρά θα πάρει η γυναίκα/αγαπημένη/κορίτσι του….
Και βέβαια, στη γυναίκα/αγαπημένη/κορίτσι του, που θα της δώσει κάποια από τα δέκα καλούδια (γιατί είμαι σίγουρη ότι κάποια πχ, το σαπούνι, το κρεμοσάπουνο χεριών, σίγουρα θα τα κρατήσει για τον εαυτό του… ε, να δείξει και το δικό του μπάνιο όμορφο , βρε bb girls.., καλά θα κάνει ο άνθρωπος….) πρέπει να της πει άμεσα, της αγαπημένης του λοιπόν,  να γίνει bb girl!!
Τι εννοείτε, δεν είμαι δημοκρατική;;; Αααααα, μην ακούω τέτοια….
And the winners are:
Natasa
gioula
mixalis-ap
goldie
Save And Win
Συγχαρητήρια! Σε εσάς που κερδίσατε, έχουμε ήδη στείλει email.